Photo taken in 1958          
Springville Lake Estates is rich in history but has been neglected by the state historical society, the media, black sites, and other outlets. It seems as if it was left out of the history projects because no movie stars or famous musicians came to visit. However, most of our incorporators were outstanding blacks who in 1950's to the late 1960's were first in many fields.  
We were incorporated by Civil Rights Attorneys: 
Attorney Arthur D. Shores, Attorney J. Mason Davis, and Attorney Orzell Billingsley
Educators and Entrepreneurs:
WAYMAN C. MATHERSON- Educator & owner of a Gulf Service Station
PAUL T BROWN – Instructor & owner of Brown Photography Studio
RUBY HILL – First Black Female Nursing Home Owner
OLLIE BANKS – owner of Dester Brooks Flowers
Presidents of Delta Sigma Theta Sorority:
WATTIE T. COLE DUFF
MYRTLE BLISSETT
JOSIE OLIVER REID
MATTIE PEGUES
Springville Lake Estates allowed black men and their families an opportunity to enjoy boating, skiing, fishing.  Many weekend cabins and homes were built to enjoy the outdoors and to escape the racism they faced daily. It was a place for them to see some of the fruits of their labor. They purchased homes, cars, boats and educated their children but the "Lake" was where they could sit back and enjoy it all.  They worked together to build the homes. Each of the men had different skills and was more than willing to help their neighbor. It was manual labor, and they were used to that.        
Time brings about many changes; many of the homes in Springville Lake Estates were damaged by the April 1977 tornado.  The damage was devasting, homes and trailers were reduced to rubble.  Equipment used to work the estate area was also damaged. The devastation to the homes was heartbreaking for the property owners and then in 1979 there was a 100-year rain that destroyed the dam rendering the loss of their water playground "the lake"
Due to the age of the original property owners the drive to restore the homes and lake was at a low point.  The children of the property owners had begun to enjoy integrated resort areas and did not keep up the maintenance on the property.
However, there has always been a group of dedicated people (many who grew up or visited the lake) that made sure the property was not lost in its entirety.  Vandalism to many of the surviving homes and trailers became a major problem in the estate due to lack of activity.  Without enforcement from the police department the vandalism escalated.
The clubhouse was reduced to shambles and the monthly meetings could no longer be held inside.  The few members who continued to attend meetings were gathering outside to discuss the organizations business. In 2019 the clubhouse was renovated and plans to renovate the caretaker quarters would be soon to follow.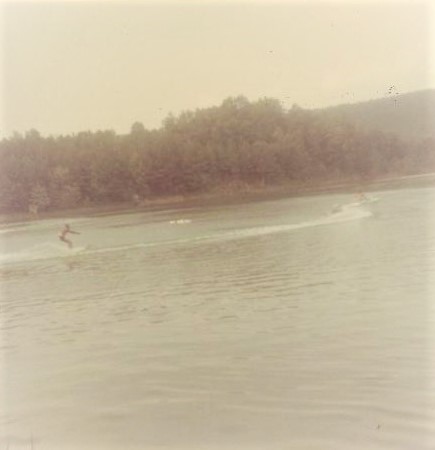 Springville Lake Estates, Inc.  History of Incorporators & Members
President: WAYMAN C. MATHERSON- Educator & Entrepreneur
Vice President: PARNELL JONES, JR.
Secretary-Treasurer: JOSEPH A. SANFORD – Educator
Legal Advisor – ATTORNEY ARTHUR D SHORES
DIRECTORS:
ALDUS S. MITCHELL – Physician
PAUL T BROWN – Educator, Photographer, Brown Studio
ADDIE SHEFFIELD
WILBUR H. HOLLINS – Educator – Interurban Heights High School
MADELINE H. DAVIS – Secretary/Bookkeeper – Davenport Harris & Protective Industrial Insurance
JAMES L LOWE – Educator, Principal
ALFRED V. LEWIS, JR.
JUANITA BRICE
HENRY McCAIN
PEARL WASHINGTON
MEMBERS: JAMES H. WADE, Sr. – Embalmer (Welch funeral home)
WATTIE T. COLE DUFF
MYRTLE BLISSETT – Provided transportation to register to vote
JOSIE OLIVER REID
MATTIE PEGUES CEPHUS
 RUBY HILL – First Black Female Nursing Homeowner
OTTO STEEN – Vendor
ADDIE MOSS – Educator
CLAUDIS MAMON – Minister
JAMES HOGUE – Porter
MONROE SHEPHERD
HENRY KING – Railroad Watchmen
EARLY GLASTER
WILLIAM HAZIERLY – Principal
BOOKER T LEGGETT – Educator
SYLVESTER POWELL – Machinists
MARSHALL HOWELL – Postman
ORZELL BILLINGSLEY – Civil Rights Attorney
MASON DAVIS – Civil Rights Attorney